Project: JessMcDougallCreative.com
Platform: WordPress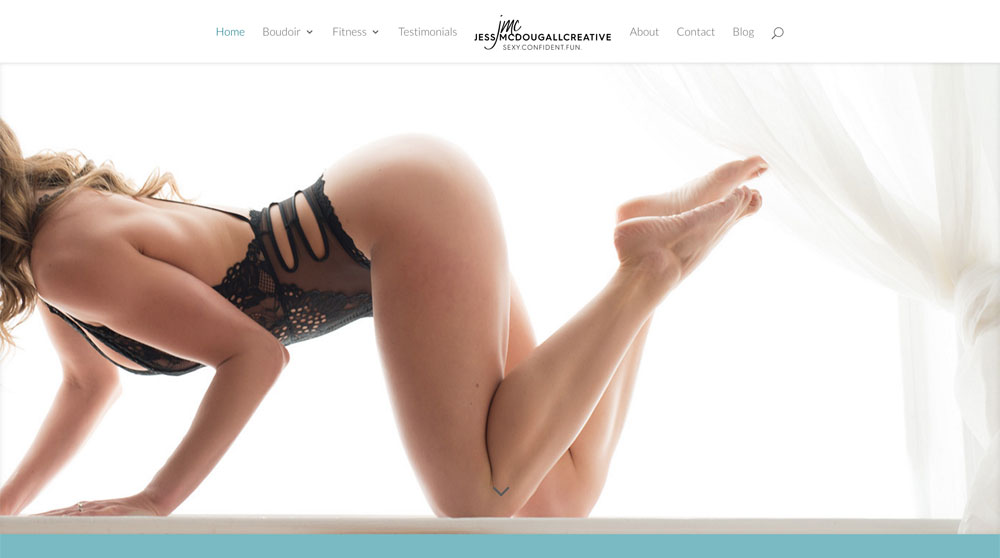 About The Project
It's not hard to make a great looking site when your client has great photos. The fact that our client Jess McDougall is an extraordinary photographer certainly made our job on this project much easier!
Our job for Jess was to redesign her site, JessMcDougallCreative.com, in WordPress (it had originally been designed in Flash).
Our role in this project was to create a platform where Jess could present her services, boudoir and fitness photography, to her audience. To accomplish this goal we created a space for Jess to show off her gorgeous portfolio and convey her warm personality.
Working with Jess was a genuine pleasure, and we are extremely proud to have her site in our portfolio.
A Snapshot Of The Final Product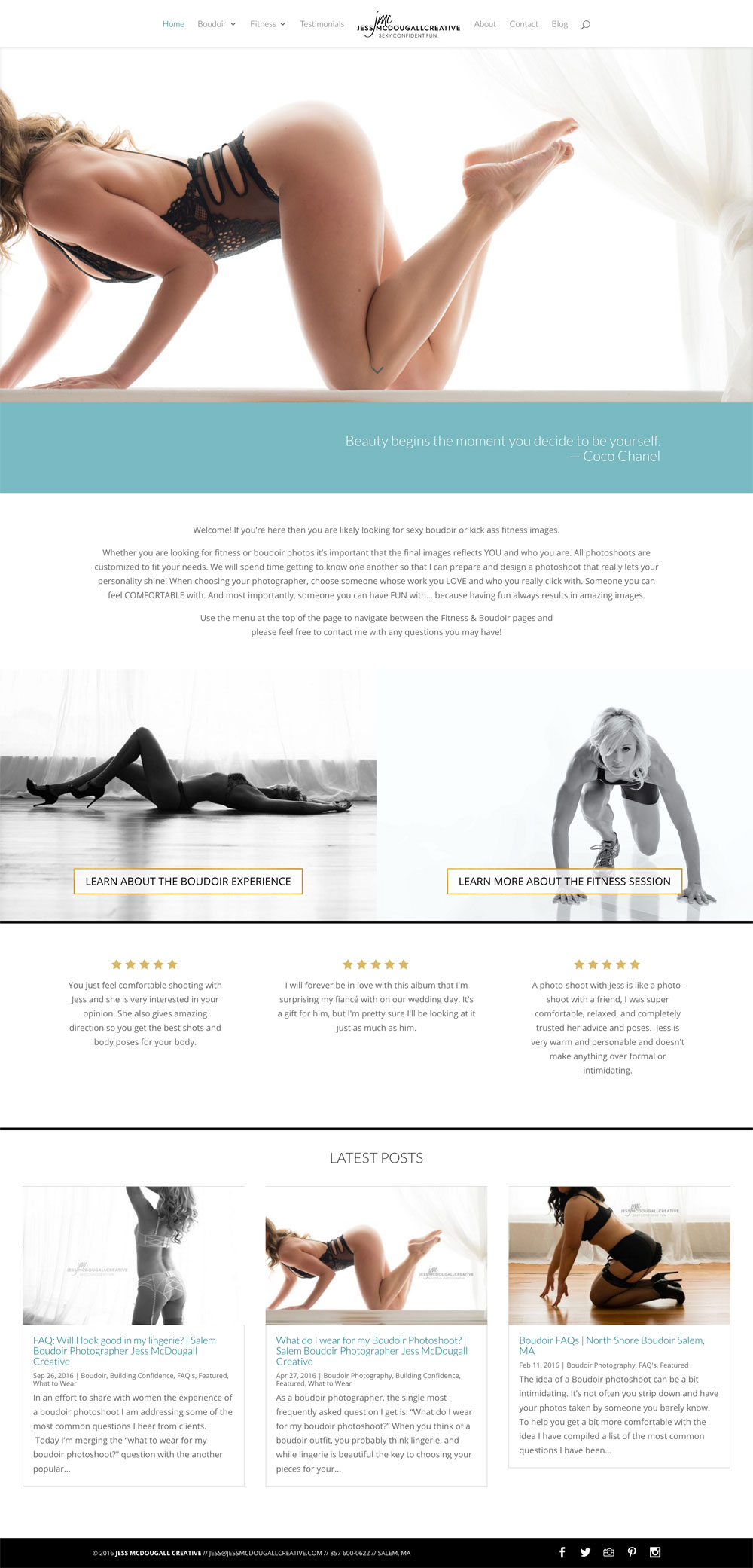 Site Highlight: The Boudoir Blog
Being able to share more details about individual boudoir shoots allows Jess to communicate more to potential clients about what a shoot with her is like, which is important since many people are shy and uncertain about the idea of doing a boudoir shoot.
It's no surprise then that Jess's site needed a pretty, feminine blog where she could post about her boudoir shoots.
We created a stunning blog that highlight her photos. Also incorporated are sassy gold accents and pops of Jess's signature turquoise. The display projects such a fun personality that it's hard to imagine anyone having reservations about a shoot with Jess after exploring it.
To say we love how this blog turned out is a decided understatement.
WORK WITH US
Do we sound like a good fit for your project?
Please feel free to reach out and give us some details on what you're looking for.