Project: SpencerEdwards.com
Platform: WordPress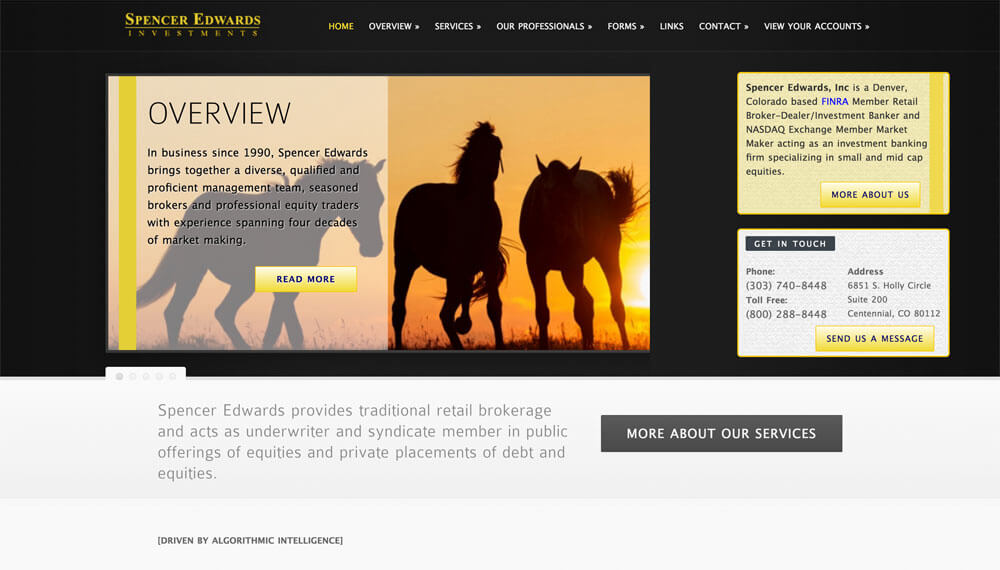 About The Project
Spencer Edwards reached out to get a site designed to represent their brokerage. This is the only project we've ever done where one of the client design requests was to channel some old west and John Wayne!
A Snapshot Of The Final Product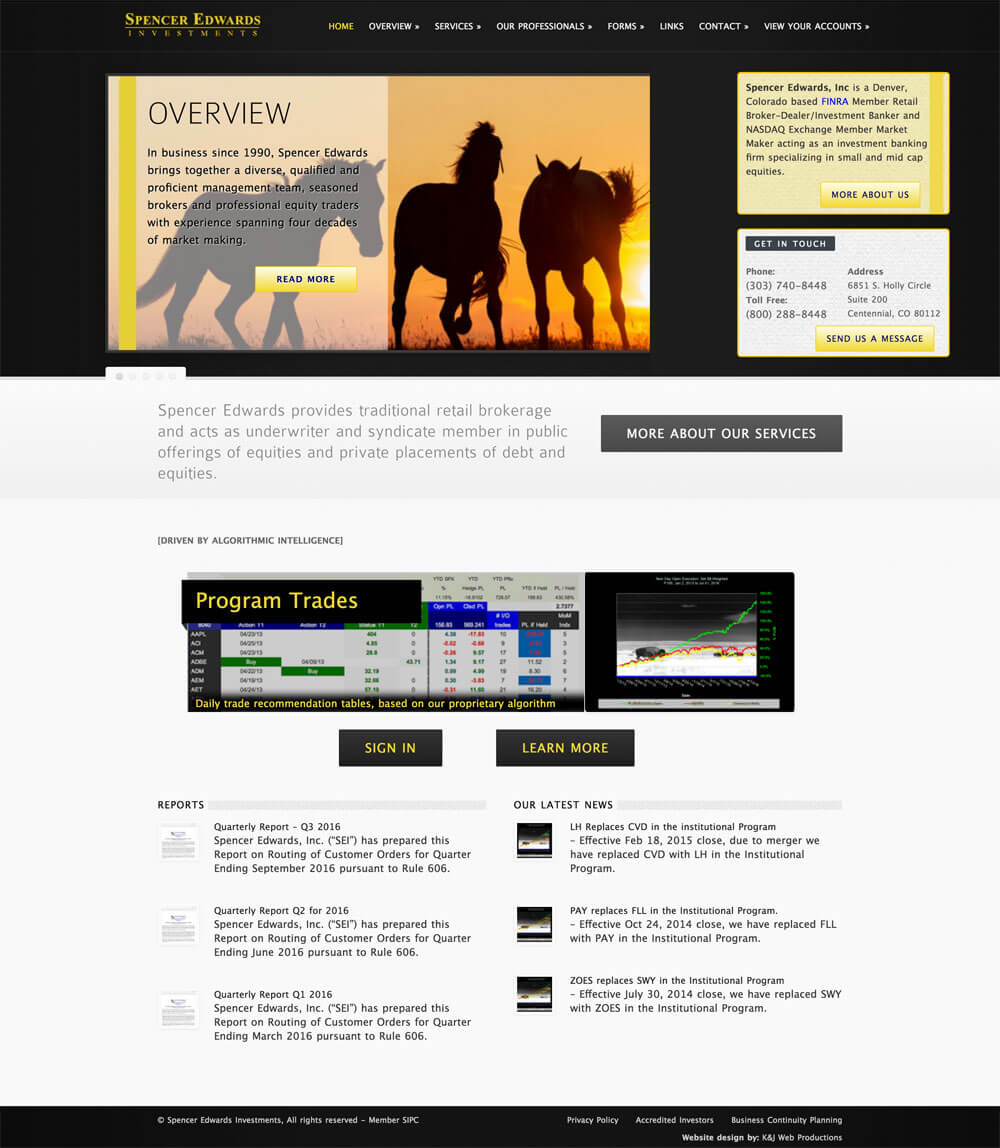 WORK WITH US
Do we sound like a good fit for your project?
Please feel free to reach out and give us some details on what you're looking for.