Project: RustAndSons.com
Platform: WordPress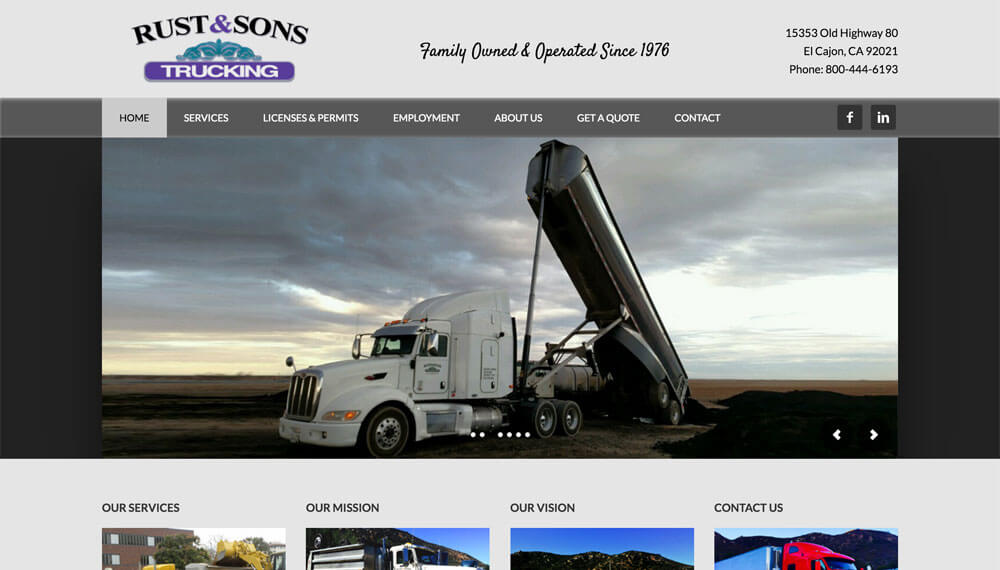 About The Project
Rust and Sons Trucking is a storied family-owned company based in San Diego, California.
They needed a site that was modern and easy to edit, as well as to be able to receive job applications from candidates.
A Snapshot Of The Final Product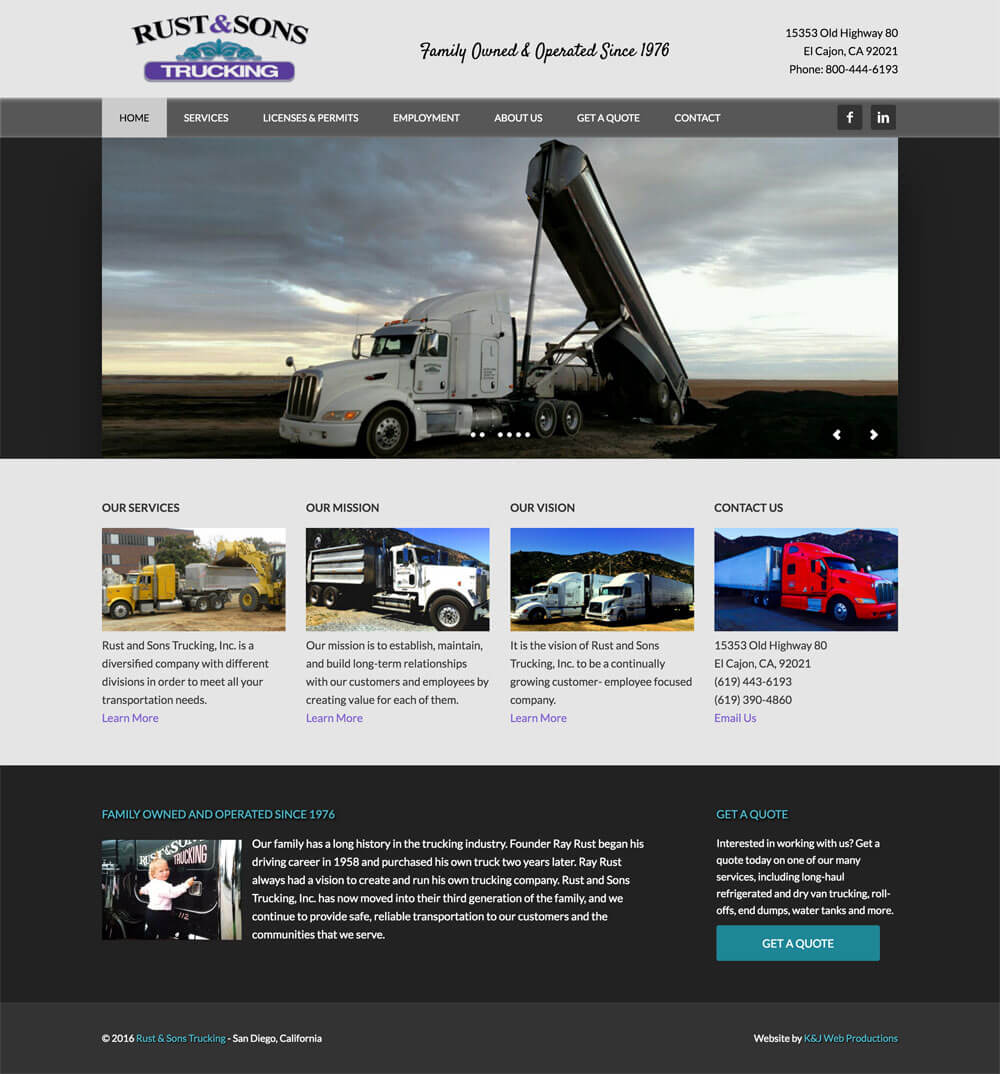 WORK WITH US
Do we sound like a good fit for your project?
Please feel free to reach out and give us some details on what you're looking for.