Project: InfinityFirenze.com
Platform: Shopify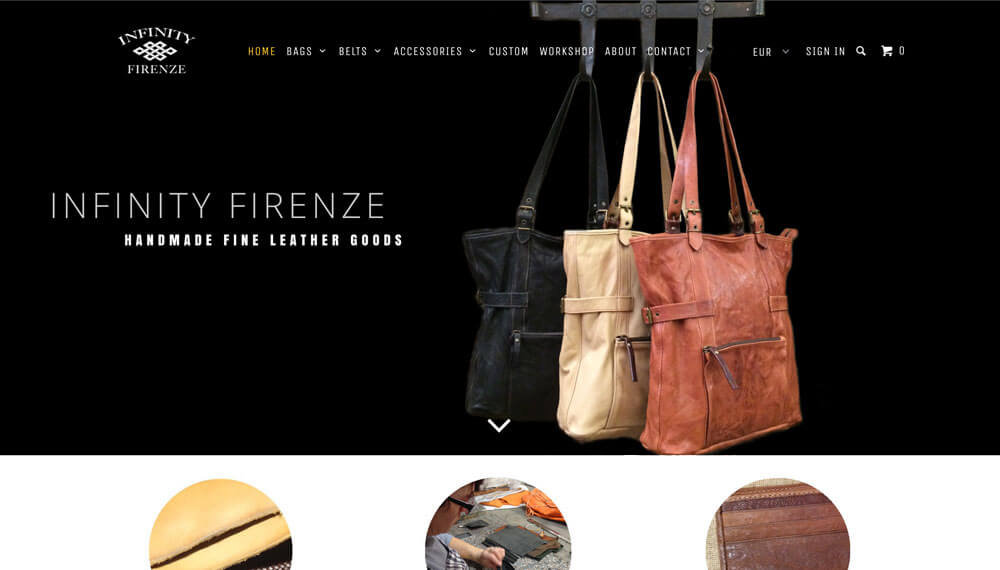 About The Project
Infinity Firenze is an outstanding leather atelier located in the heart of Florence. During our stay in Italy we had the pleasure of getting to know the wonderful shop owners by taking a leather course with them.
Through that experience we now have beautiful keepsakes from our time in the workshop that we couldn't be happier with. It is a genuine pleasure to be able to reciprocate some beauty for them in the form of a stunning online platform.
A Snapshot Of The Final Product

WORK WITH US
Do we sound like a good fit for your project?
Please feel free to reach out and give us some details on what you're looking for.