Project: GetBeast.com
Platform: Shopify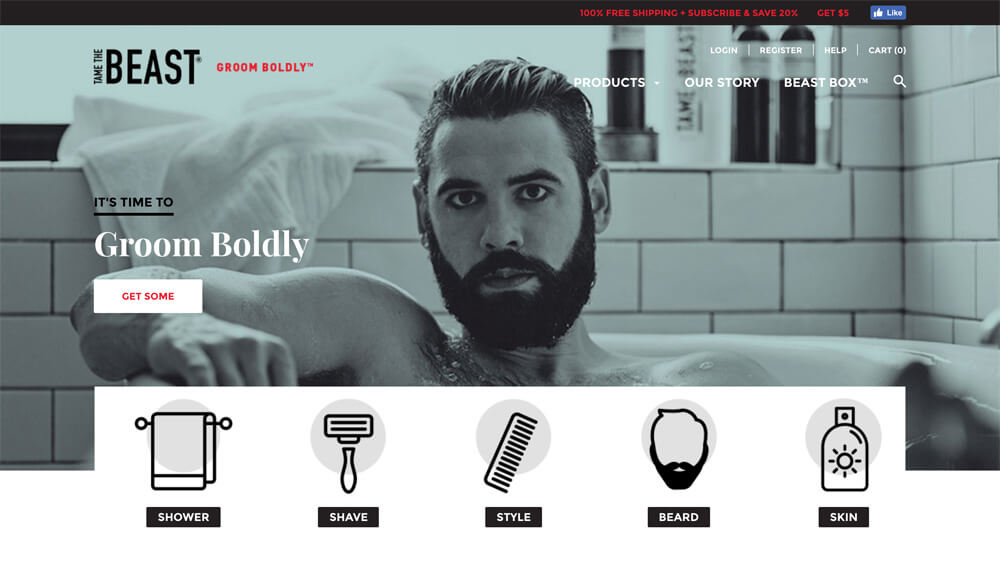 About The Project
Tame The Beast not only provides high quality men's grooming products, but also delivers a large helping of good humor. If you take a peek at their content and their products' packaging you'll see exactly what we mean.
The design of Tame The Beast's site was cooked up by the expert branding team at Soup Standard. Our scope on this project was to bring their design to fruition online, and also to implement some non-standard functionality, such as offering product subscriptions.
The end result is a site that is functional and full of personality. And we think it's damn good looking.
A Snapshot Of The Final Product
WORK WITH US
Do we sound like a good fit for your project?
Please feel free to reach out and give us some details on what you're looking for.