Project: LiveFashionable.com
Platform: Shopify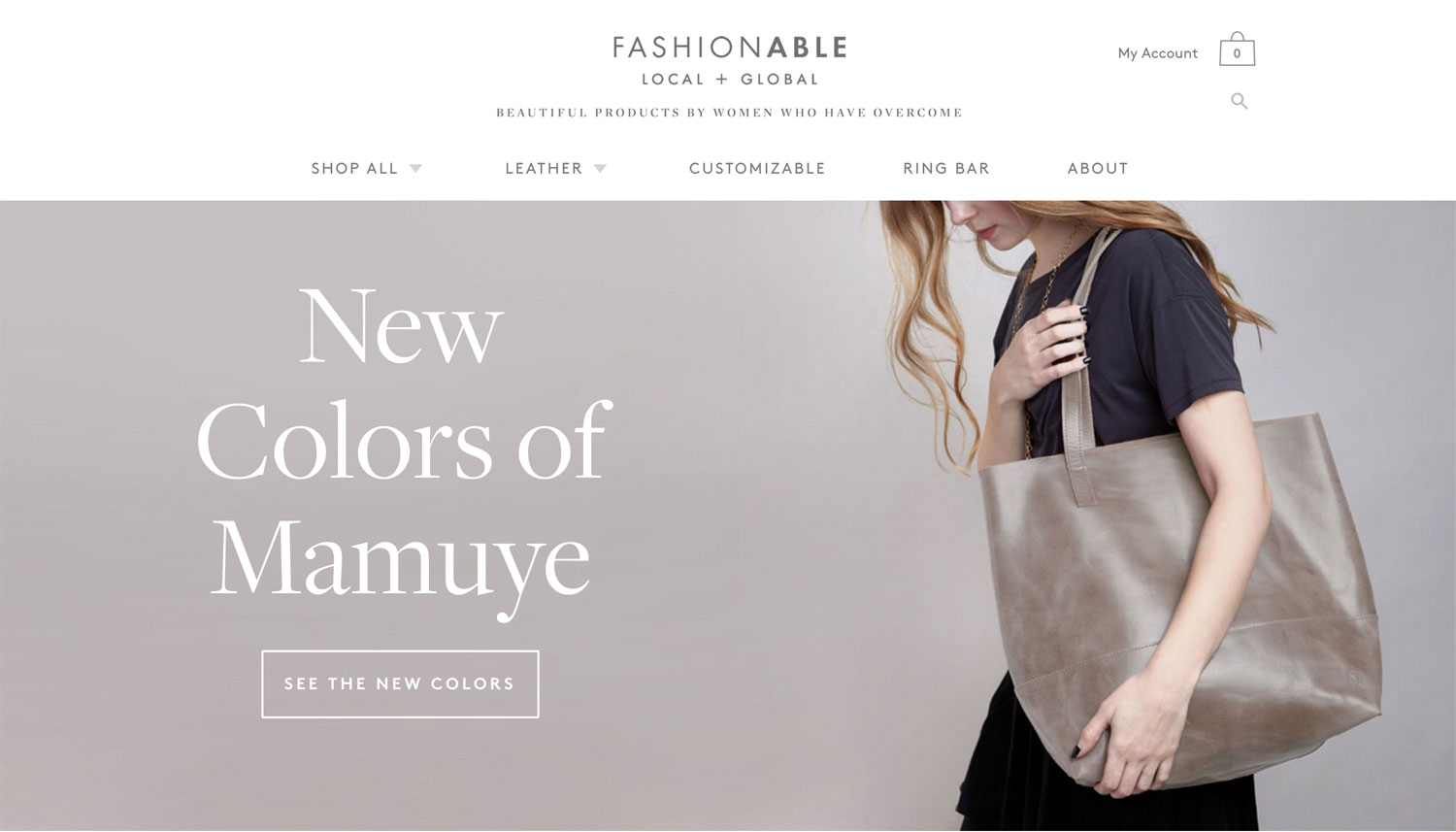 About The Project
We would be remiss to not begin this project overview by speaking about what an amazing company this is. FASHIONABLE is a clothing and accessories company built around the concept of empowering women through commerce. By partnering with women globally in Africa, and domestically in Nashville, FASHIONABLE creates jobs and fosters economic independence.
The project was a joy to work on, and we 're very proud to have a relationship with such a special business.
Now onto the nitty gritty of our role in this project. FASHIONABLE reached out to us to help them move their ecommerce site from WordPress to Shopify.
Our scope on this project included organizing their product catalog for migration, custom coding unique functionality, and working closely with the wonderfully talented graphic designers at FASHIONABLE on the site's design.
A Snapshot Of The Final Product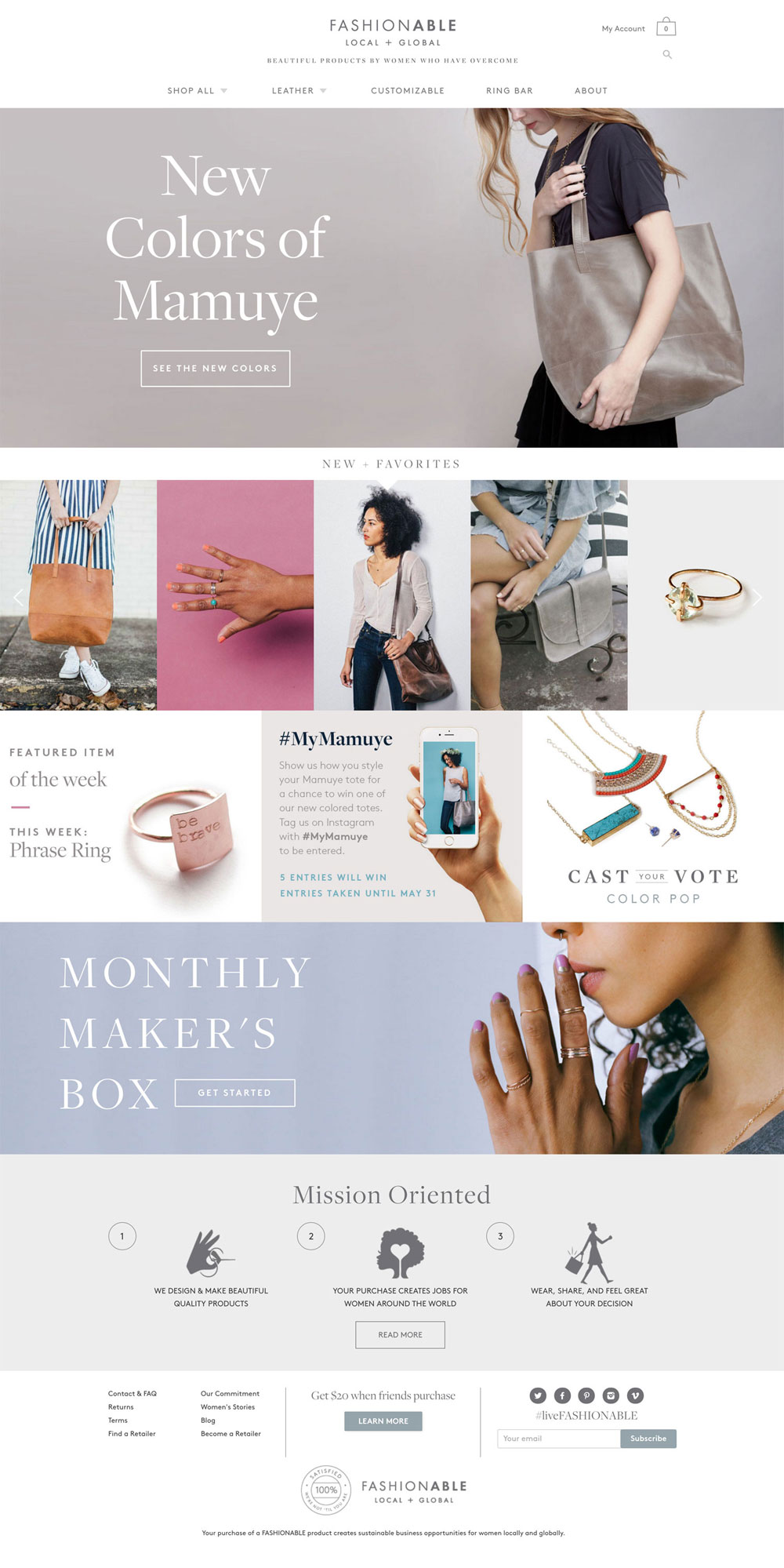 Site Highlight: Custom Coded Ring Bar
One of the coolest aspects of this project was creating FASHIONABLE's Ring Bar, where customers can select up to six separate rings, as well as customize multiple rings in their order. Depending on how many rings they are ordering, they will receive a specific discount.
This feature took quite a bit of consideration to code. You can imagine how complicated the setup is when a customer can order up to six rings and needs the ability to select ring size, the style, the metal, and a stone!
WORK WITH US
Do we sound like a good fit for your project?
Please feel free to reach out and give us some details on what you're looking for.