Project: EmileHenryUSA.com
Platform: Shopify
About The Project
Emile Henry creates high-quality, beautiful gourmet cooking products. They not only needed a site that reflects the outstanding nature of their brand, but also an easy-to-manage backend for organizing their many products.
Taking a thoughtful approach to data organization, we migrated the entire product catalogue over to Shopify and set up the backend to be simple for new additions in the future. With the wealth of stunning image and video resources Emile Henry provided the design came together naturally.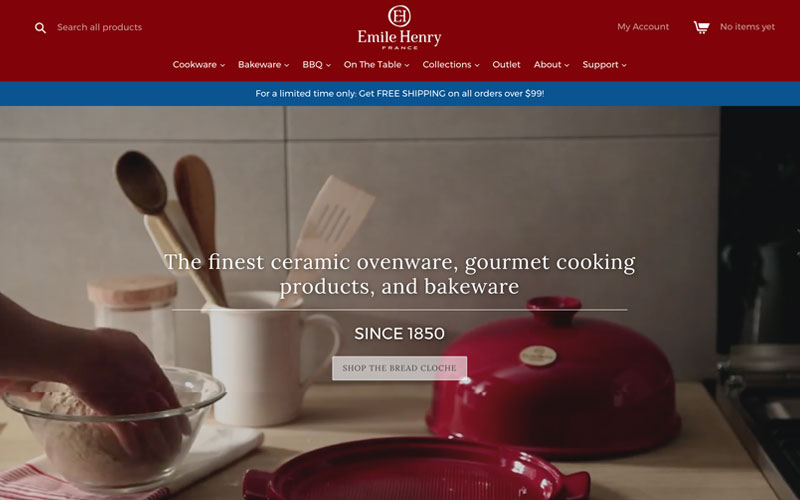 A Snapshot Of The Final Product
Highlight: Custom Collection Display
Emile Henry's products are tools for the foodie, serious home chef, and the professional. Being so, information such as the dimensions and capacity of a product is valuable information for their typical customer.
To help provide this information quickly, we custom-coded the display on the collections pages to include these handy metrics.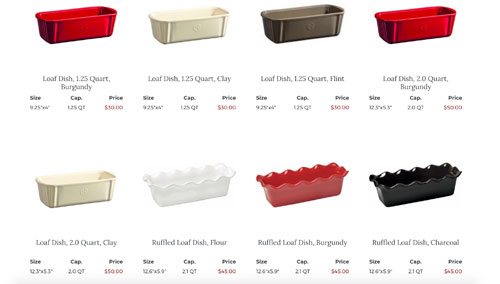 WORK WITH US
Do we sound like a good fit for your project?
Please feel free to reach out and give us some details on what you're looking for.