Project: AccessoriesOfOld.com
Platform: Shopify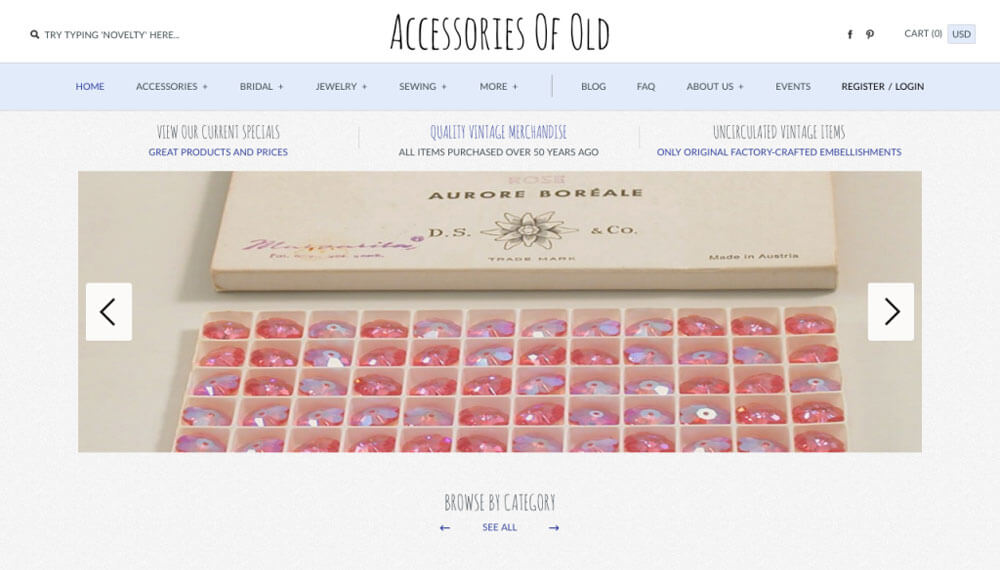 About The Project
Our first international project! Accessories Of Old is a UK-based vintage emporium.
The emporium was started by current owner Lisa's grandfather and she took over the business 20 years ago.
It was easy to get inspired on this projects with the abundance of quirky, cute, and classic products in front of us!
A Snapshot Of The Final Product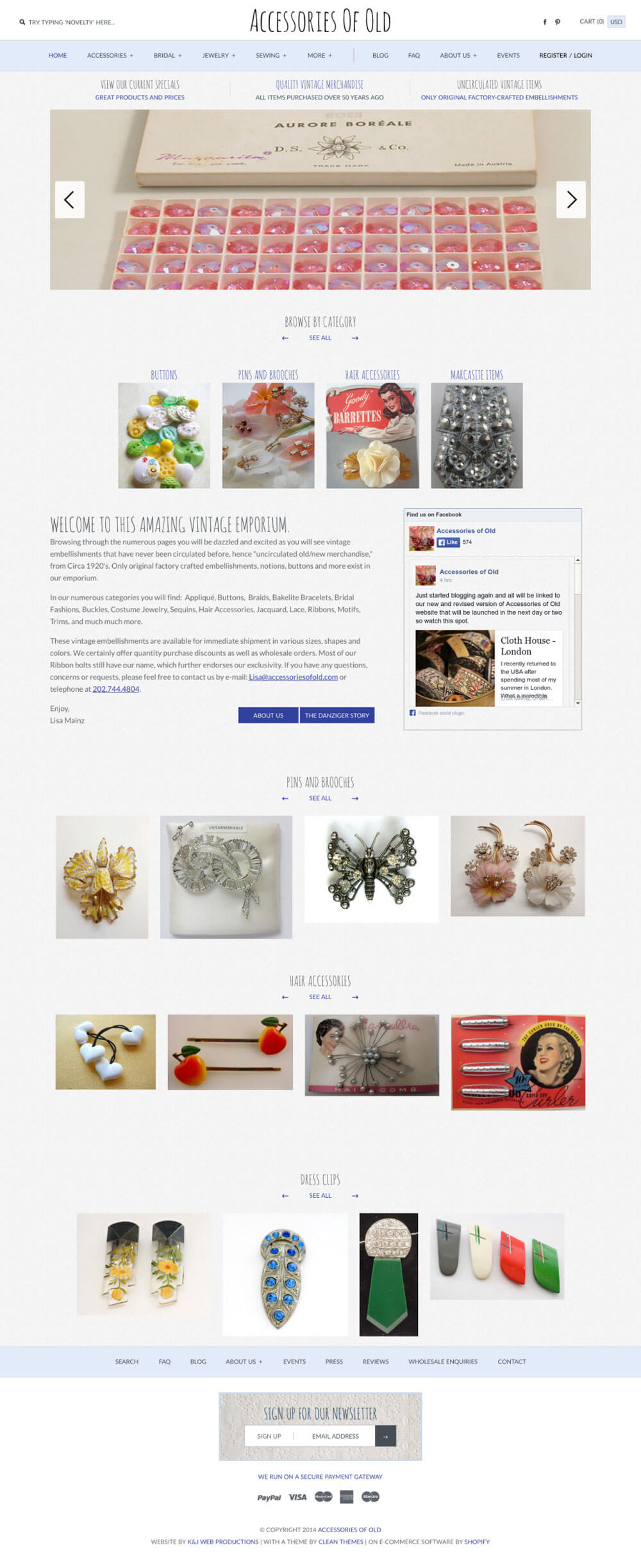 WORK WITH US
Do we sound like a good fit for your project?
Please feel free to reach out and give us some details on what you're looking for.