K&J Web Productions is brought to you by Kevin Morton and Jordan Sandoval.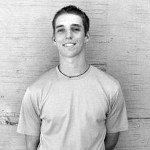 Kevin Morton – Kevin has been a web designer since he was 16 and is currently a student at Stanford University studying the art of Empathy, a key he thinks to designing with the users experience at the heart. In the website building world, Kevin is a strong advocate of strategic keyword research, a method of web design that has been the catalyst in bringing over 100,000 visitors per month to his handful of personally owned sites.
For more info on Kevin and his projects you can visit his personal site at www.KevinMorton.me
Jordan Sandoval – Jordan broke into the web design scene with her site San-Diego-Beaches.com and has since discovered how much she loves the field. After graduating from UC San Diego with a degree in Economics in 2012, she decided to turn her attention to designing successful websites for others.
She has a passion for developing sites that capture the character of her clients in a functional and beautiful way. For her, seeing a client's excitement at the unveiling of his or her site is one of the most rewarding experiences imaginable.
The
K

&

J

Style

Blend the ideas of Kevin and Jordan and you end up with what we call the K&J Style of small business/personal knowledge web design. At the heart of the K&J Style is an elegant and intuitive design, with valuable content that is optimized to reach target audiences organically at the search engines, and a framework that allows for the owner of the site (you!) to operate independently once the site is set up, cutting your costs and making your web effort more efficient.